'Old World Italian' may be a cookbook, but it's really a fairy tale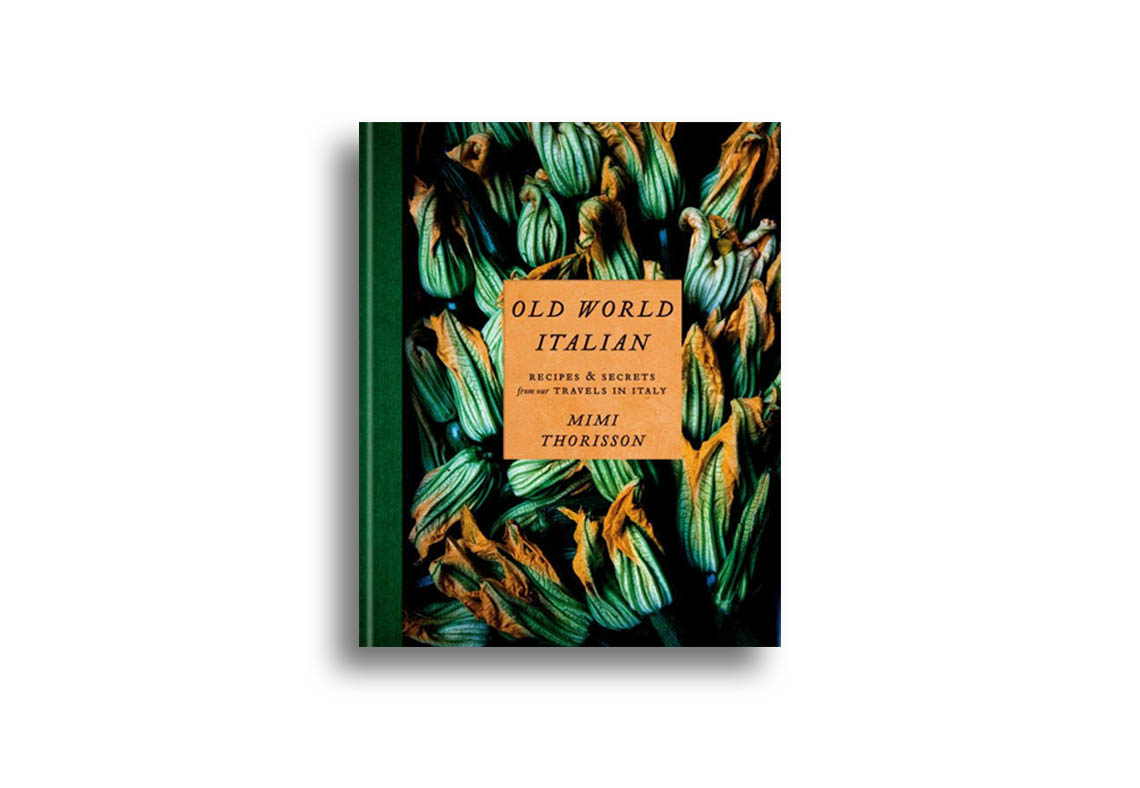 Nine months ago we were among the first in line to preorder Mimi Thorisson's highly anticipated cookbook 'Old World Italian' and now that it's finally available in bookstores, we didn't waste any time immersing ourselves into its dreamy pages as soon as we got a hold of it.
If you aren't already familiar with Mimi Thorisson's work, head on over to Manger, a blog filled with recipes reminiscent of her French and Chinese upbringing, as well as day-to-day recipes for her family in the French countryside.
When you buy Thorisson's cookbooks, you buy a glimpse into her life through a culinary lens, all documented beautifully through the gaze of her husband Oddur Thorisson, an Icelandic photographer. Family, friends, beautiful landscapes, refined home decor and occasionally one or two dogs – last time we checked she owned fourteen of them – are the backdrops to her scrumptious food.
Her first two cookbooks, 'A Kitchen in France' and 'French Country Cooking', were meant to chronicle the family's seasonal meals and life in Médoc, but with this latest cookbook, Thorisson's recipes have now become small landmarks in her family's life.
With her recent move to Torino, these Italian recipes represent a new phase, with the beginning of new memories and the appreciation for new traditions, as well as an acknowledgement of the love she has for Italy that started almost a decade ago.
'Old World Italian' is a visual experience. Thorisson brought her classic and timeless allure to Italy and it absolutely translates on every page. She remained true to original Italian recipes and yet still made them her own…dare I say even made them look a little French, maybe? Nothing wrong with that, given that we're experiencing Italian food through her, therefor everything still feels authentic.
Per Italian cuisine, the recipes in this book are fairly easy to make and the ingredients are accessible, but these simple dishes are elevated through the elegance and class that distinguish the author. This may be personal and real for Mimi Thorisson, but her everyday culinary experience seems like a fairy tale to many; she gives an insider's view of the privileged circles she attends and shares first class recipes we wouldn't have the pleasure of trying first hand otherwise; how else could we try the Risotto alla Milanese or the Zabaione dessert of Antica Trattoria della Pesa in Milano, if it weren't through this book? Then there's the recipe of a Florentine princess and a Hungarian count, and the recipe of the Vergnanos, the oldest coffee-roasting family in Italy. All so chic.
But then again it's not just about the ambience, with antique paintings, noble properties or experienced waiters with white jackets and black bow ties, it's also about learning more about the less known Italian recipes that are deeply rooted in regional traditions and culture. The usual suspects in Italian cuisine like eggplant parmigiana, spaghetti alla carbonara and tortellini in brodo are all here, but it's the bagna cauda recipe (anchovy and garlic dip), the Sardinian ragù or Genovese ragù (instead of the popular Bolognese ragù), the vitello tonnato (veal with tuna sauce) and the bone marrow risotto recipe that help you understand how varied Italian culture is. Once again, Mimi Thorisson did not disappoint the expectations.