Kobe Bryant's story began in Italy
Kobe Bryant will always have a special place in Italy's heart.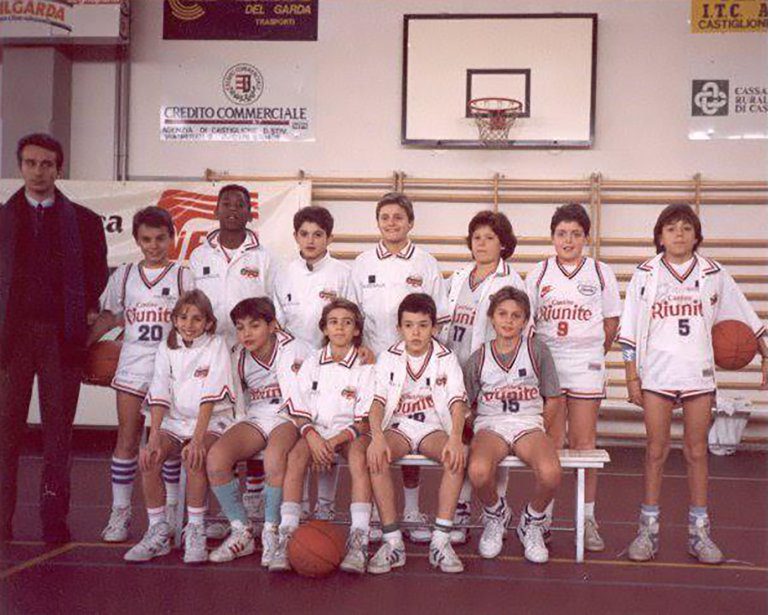 Bryant's 'Cantine Riunite' youth team in the early 1990's in Reggio Emilia, Italy.
Image courtesy of Davide Giudici
As the world continues to mourn the loss of Kobe Bryant, his daughter Gianna Bryant and the other 7 people on board of the helicopter in the tragic crash, there have been a number of initiatives honoring the Laker legend with hopes that his legacy, hard work and dedication be passed on to the younger generations.
The Italian sports community remembers him with affection and interviews he's given through the years while in the country resurface. He spoke in fluent Italian, talked about his career, his plans of creating a sports academy in Italy and he reminisced about his childhood. Son of a former NBA player, him and his family moved to Rieti in Italy when he was six. They then moved to Reggio Calabria, Pistoia and Reggio Emilia. He certainly cherished these eight years of his life and expressed the desire to want his daughters to live in Italy, so that they could experience what he experienced as a child.
The day after his death, the Italian basketball federation had ordered a minute's silence to be observed for all games "in every category for the entire week."
Kobe Bryant's favorite soccer team was AC Milan, who alongside Torino wore black armbands in tribute to the late basketball legend in their Italian Cup quarter-final tie.
Upon the tragic news, an abandoned basketball court in Naples was swiftly redesigned to bring people together in Kobe's name. Giancarlo Garraffa, head of Charlatans Napoli, an association that focuses on restructuring abandoned outdoor recreation sports fields to then give back to the community, gathered his collaborators to dedicate the outdoor basketball court Montedonzelli to the "Black Mamba". Nick Anson, who happened to be on holiday in Naples at the time, recolored the court yellow and purple, while neapolitan street artist Jorit inaugurated a murales with Kobe Bryant's portrait.