Ghetto Gastro's secret ingredient
Co-founder of culinary collective Ghetto Gastro, Jon Gray travels to Venice on his quest to challenge the notion of beauty and luxury.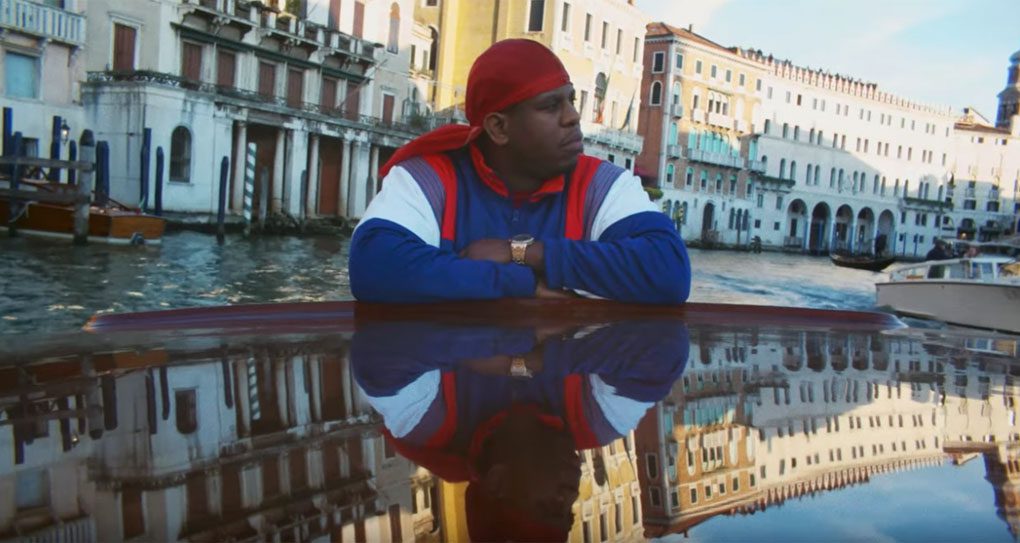 Bronx-based culinary collective Ghetto Gastro focuses on community activism through food and aspires to establish the Bronx as a culinary destination. In their mission to empower the community, Ghetto Gastro has found the secret ingredient – disruption. More often than not, disruption creates conversation and with a new narrator like co-founder Jon Gray, the world is going to get a taste of his new point of view.
In this latest video, Nowness presents 'Triple Beam Dream" a film by Elisha Smith-Leverock featuring Jon Gray as he teases his first kitchenware collection. Considered a biographical project, the Bronx native reminisces being born in 1986, at the heart of the crack epidemic and despite seeing his brothers go to jail, venturing into the streets to make money selling drugs.
Now, in true Ghetto Gastro philosophy, he wants to challenge people's perception by making something beautiful out of something not so glamorous.
His first kitchenware collaboration will be hyper-luxurious, re-imagined glassware of the plates and Pyrex bakeware he used to prepare cocaine with. A high-end product with its history in the forefront. Gray is disrupting the notion of luxury by questioning who gets to create luxury items.
In challenging notions of beauty and luxury, Gray travelled to Venice to have his collection hand-crafted by the masters and craftsmen in Murano, the best in the world. Smith-Leverock said "It's not uncommon for luxury items to be appropriated from things that come from the streets, it's rarer to see these ideas being pushed into the luxury space by people who have lived that reality." Gray calls this a "social sculpture". Taking destructive narratives and creating constructive things out of them is an interesting way to start conversations in spaces where these narratives are too far removed.
Triple Beam Dream was designed in collaboration with Nuova and will launch later this year.
[masterslider_pb alias="ms-80-1″]